Welcome to: Disability UK – Disabled Entrepreneur
'Disabled Entrepreneur – Disability UK' is a SPEAKING WEBSITE for people with eyesight impairment and people suffering from Dyslexia. We talk about most disabilities and invite guest writers to contribute.
Disabled Entrepreneur is also a hub of information for anyone suffering from physical or mental disabilities, it is a portal for empowerment to help improve the quality of life for disabled entrepreneurs to find their purpose through creativity, productivity, motivation, and manifestation (neuroplasticity).
Statistics show there are 15 million+ disabled people in the UK and 1.85 billion+ worldwide. Many face scrutiny, unfair judgment, and often discrimination based on their disabilities and physical appearance, which causes problems in employment or for the self-employed.
At "Disabled Entrepreneur UK" we aim to include a forum a job search, a social media app, a gift shop, and also a periodical in the near future, stay tuned…
We have rebranded as we have found not many people can spell 'entrepreneur' We decided to make our domain name short, easy to spell, and memorable, hence www.disabilityuk.co.uk was born and is pointing to our site.
About Disabled Entrepreneur UK.
'Disabled Entrepreneur UK' covers all disabilities, mental and physical. Disabled Entrepreneur helps to motivate and empower and is an online mentoring portal.
Motivation is an inner strength that comes from within the individual. Motivational speaking and shared life experiences help to motivate people.
Empowerment is a factor that helps a person to perform better through learning and being inspired by others.
If you can mentor a person and help to implement their desire you essentially become a leader.
Empowering and Inspiring a person through your passion for success are all contributing factors to being a leader. What you learn you can teach.
The site also helps to empower and inspire other people so they can be in control of their own destinies and most things are achievable through determination, adaptation, and knowledge.
Everything is possible within reason, the secret is to never give up. Where the challenge may look unachievable you can adapt to doing something that is similar if not the same.
We can change our way of thinking and still do something we are passionate about but in a different way, all we need is inspiration, motivation, imagination, and adaptation.
We want to encourage people of all walks of life that no matter what obstacles you are faced with you can overcome them with determination and creativity whilst being focused regardless of your situation, status, or disability.
Some disabilities are invisible. A person does not have to be in a wheelchair or be blind to have a disability.
Here is a list of Famous People With OCD including Charles Darwin, Albert Einstein, and Nikola Tesla, to name a few, and I can say I am part of the gang!
"Sometimes a few kind words of encouragement are all you need to boost someone's morale".
"You do not know what is going on in someone's life even if you think you know the person. Sometimes people keep their issues hidden and do not open up. Sometimes health issues are left undiagnosed as people are not always forthcoming or like to talk about their problems".
Everyone deals with things differently. If you suspect someone has a problem until they admit they have one, they are left feeling lost and perhaps in denial and the only way they can help themselves is if you are subtle, gentle, and caring yet keeping your distance to a certain degree until the other person is ready to open up. Some people may not want any help but may need encouragement. Some people automatically shut down if another person tries to raise awareness or give well-meaning advice. It is not always easy to communicate with someone especially if they do not want to listen or talk.
"Disabilities are mental, physical, and invisible".
"We need to be able to raise awareness of all types of disabilities and empower everyone".
"Mental Health can be triggered by stress or trauma. Some are born with physical and mental disabilities, whilst for others it is the onset of catastrophic events that can cause us to have mental health problems".
"This journal is a hub of useful information for mental and physical disabilities and gives the reader the opportunity to share their stories. This site was first developed as an online health diary and self-help therapy for the Editor who suffers from OCD and Cerebellar Atrophy (Cognitive Impairment)".
We are in control of our own destinies. There is always a solution to every problem. Setting goals and rewarding yourself, are the little things that can make you a better person and with the right mindset and strong beliefs, you can make your dreams into reality.
Society for many years has not recognized the abilities of disabled people. Here is an excellent opportunity to advertise your superpower and show abled people how it's done… You've got this!
We want to help you become successful in anything you put your mind to, (neuroplasticity and neuroscience) and empower you, whilst strengthening your personal development. we want to help create conditions for disabled people to realize their full potential.
We can guide you in the right direction and try and give you the support, and advice you need. We will ensure the information that we provide for disabled people and people with long-term health conditions is able to fully contribute to the workforce and society through trusted sources and research.
Our aim is to support everyone with any form of impairment to find, retain, and progress in the full range of available work opportunities. We will consult and mentor you so that you pave your own destiny.
***NOTE – Whilst we cannot give individual health advice, We can provide networking opportunities, work-related mentoring, and information services for self-employed disabled people and those setting up and running their own small businesses. Any health issues you have must be addressed by your health provider.
"We invite anyone that has a story to share to send us a message and we will set you up as a contributor. For obvious reasons, we need to approve each post for fact-checking and quality content".
Project Main Objectives Of This Site:
1). Provide Mentors and a Support Network as well as Business Connections.
2). Help Disabled people interested in self-employment to follow their dreams.
3). Remove obstacles and guide disabled entrepreneurs to secure a successful business.
4). Empower and Motivate disabled entrepreneurs starting up for the first time or already in an existing business.
5). Help Inspire disabled people to become entrepreneurs.
6). Help entrepreneurs drive new customers to their business.
7). Consult disabled entrepreneurs and give them guidance.
8). Give disabled entrepreneurs Links to Signpost opportunities and training.
9). Give disabled entrepreneurs the opportunity to Share their Stories.
10). Help to assist disabled entrepreneurs with small business management and self-employment.
"Be patient, be resilient, and most importantly stay focused and follow your dreams"!
FEATURED PROMOTIONAL ADVERTISEMENTS
---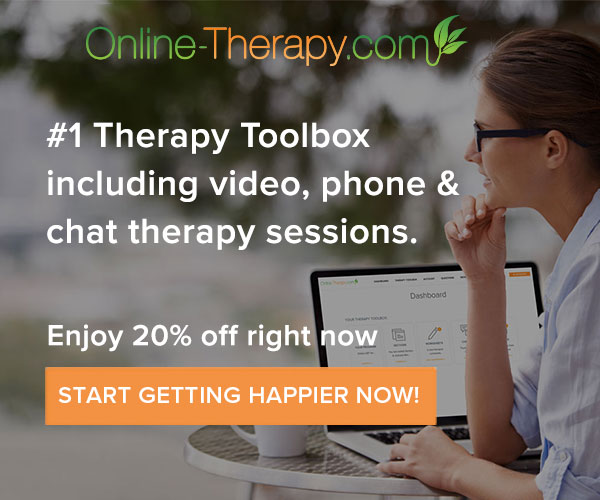 ---
CORPORATE HAMPERS & EMPLOYEE GIFTS
If you are looking for the perfect anniversary gift idea, Christmas present, or maybe a gift for an upcoming special birthday a hand-packed, Devon Hamper will be a great choice. Full of local treats, our food & drink gift hampers will put a smile on anyone's face. You can even create your own hamper with a choice of hundreds of delicious and locally sourced products.
---
---
---
---
---
---
---
---
#disabilityuk #disabledentrepreneur #speakingwebsite #disabilityhub #disbilitysupport #disabilityempowement #disabilitystories