Disability Discrimination.
Unmasking the Veil of Disability Discrimination: A Call for Inclusivity
Discrimination is a persistent and deeply ingrained issue in societies across the world. Among the various forms of discrimination, disability discrimination remains a grave concern. Despite significant advancements in understanding and acknowledging the rights of individuals with disabilities, prejudice and bias continue to marginalize this community.
Understanding Disability Discrimination
Disability discrimination occurs when individuals are treated unfairly due to their disability, whether it be physical, intellectual, sensory, or psychiatric. Such discrimination can manifest in various ways:
Stereotyping: People with disabilities are often stereotyped as dependent, incapable, or a burden on society, perpetuating negative perceptions and limiting their opportunities.
Accessibility Barriers: Inaccessible environments, both physical and digital, create obstacles that hinder the full participation of individuals with disabilities in various aspects of life, from education to employment and social activities.
Employment Discrimination: Despite legal protections, disabled individuals often face discrimination in the workplace, including biased hiring practices, lack of reasonable accommodations, and wage disparities.
Social Exclusion: Individuals with disabilities frequently experience social isolation, exclusion, or bullying, which can have a profound impact on their mental and emotional well-being.
Lack of Healthcare Access: Some individuals with disabilities may encounter discrimination in healthcare settings, receive subpar treatment, or face biased medical decisions.
Consequences of Disability Discrimination
The consequences of disability discrimination are far-reaching and detrimental to both individuals and society as a whole:
Economic Disparities: Discrimination limits employment opportunities for disabled individuals, resulting in higher unemployment rates and increased reliance on social welfare programs.
Mental Health Impacts: Constant exposure to discrimination can lead to depression, anxiety, and low self-esteem among individuals with disabilities.
Education Gaps: Discrimination in educational settings can hinder the academic and social development of disabled students, perpetuating disparities in access to knowledge and skills.
Social Fragmentation: Discrimination reinforces social divisions and creates a sense of exclusion among disabled individuals, hindering the development of a cohesive and inclusive society.
Lost Potential: Society loses out on the vast talents, creativity, and contributions of disabled individuals who are prevented from fully participating in various spheres of life.
The Legal Framework Against Disability Discrimination
Several countries have recognized the importance of combating disability discrimination and have enacted laws to protect the rights of disabled individuals. The Americans with Disabilities Act (ADA) in the United States, the Equality Act in the United Kingdom, and the United Nations Convention on the Rights of Persons with Disabilities are notable examples. These legal frameworks aim to ensure equal opportunities, access, and protection from discrimination.
The Call for Inclusivity
To combat disability discrimination effectively, we must foster a culture of inclusivity and raise awareness about the challenges faced by individuals with disabilities. Here are some key steps that society can take:
Promote Education: Educate the public about disability rights, inclusion, and the harmful effects of discrimination. Schools and universities should incorporate disability awareness into their curricula.
Ensure Accessibility: Create accessible environments, both physical and digital, to enable disabled individuals to participate fully in all aspects of life.
Employment Equality: Encourage businesses and organizations to adopt inclusive hiring practices and provide reasonable accommodations for disabled employees.
Challenge Stereotypes: Promote positive portrayals of disabled individuals in media and popular culture to challenge stereotypes and promote understanding.
Empower Disabled Voices: Give disabled individuals a platform to share their experiences, advocate for their rights, and be active participants in decision-making processes.
List Of Types Of Discriminations
Discrimination can manifest in various forms, targeting individuals or groups based on various characteristics or attributes. Here is a list of some common types of discrimination:
Age Discrimination: Treating individuals unfairly based on their age, whether it be youth or older age.
Race or Ethnicity Discrimination: Discrimination based on a person's race, ethnicity, or nationality.
Religious Discrimination: Treating individuals differently because of their religious beliefs or practices.
Disability Discrimination: Unfair treatment or exclusion of individuals with disabilities, including physical, intellectual, sensory, or psychiatric disabilities.
Gender Discrimination: Discrimination based on a person's gender, including discrimination against women (sexism) or men.
Sexual Orientation Discrimination: Unfair treatment of individuals due to their sexual orientation, including discrimination against LGBTQ+ individuals.
Gender Identity Discrimination: Discrimination against individuals based on their gender identity or expression, including transgender individuals.
National Origin Discrimination: Unfair treatment of individuals based on their country of origin or nationality.
Socioeconomic Discrimination: Discrimination based on a person's socioeconomic status or economic background.
Marital Status Discrimination: Treating individuals unfairly based on their marital status, whether they are married, single, divorced, or widowed.
Political Affiliation Discrimination: Discrimination based on a person's political beliefs or affiliations.
Weight or Body Size Discrimination: Discrimination against individuals because of their weight or body size, often referred to as "sizeism."
Language Discrimination: Treating individuals differently based on their language proficiency or accent.
Pregnancy Discrimination: Unfair treatment of pregnant individuals or those planning to become parents.
Genetic Discrimination: Discrimination based on a person's genetic information or predisposition to certain medical conditions.
Color Discrimination: Discrimination based on the color of a person's skin, which can overlap with race discrimination.
Religious Dress Discrimination: Unfair treatment of individuals who wear religious attire, such as turbans, hijabs, or yarmulkes.
Educational Discrimination: Discrimination in educational settings, including bias in admissions, grading, or resource allocation.
Caste Discrimination: Discrimination based on a person's caste, which is prevalent in some societies and cultures.
Ageism: Prejudice or discrimination against people of a particular age group, often directed toward older individuals.
HIV/AIDS Discrimination: Discrimination against individuals living with HIV/AIDS.
Veteran Status Discrimination: Unfair treatment of military veterans based on their veteran status.
Intersectional Discrimination: Discrimination that results from the intersection of multiple characteristics, such as race, gender, and disability.
Parental Status Discrimination: Unfair treatment based on whether an individual has children or not.
Religious Conversion Discrimination: Discrimination against individuals who have converted to a different religion.
Housing Discrimination: Discrimination in housing is based on various factors, including race, disability, or familial status.
Age of Consent Discrimination: Discrimination against individuals in relationships with age differences.
Citizenship or Immigration Status Discrimination: Discrimination based on a person's citizenship or immigration status.
It's important to recognize and combat all forms of discrimination to create a more equitable and inclusive society. Laws and policies in many countries are in place to address and prevent discrimination based on these characteristics.
Controversy Over Personal Independence Payments (PIP): Discrimination Against People with Disabilities and Mental Health Disorders
Personal Independence Payments (PIP) is a UK government welfare program administered by the Department for Work and Pensions (DWP). It is designed to provide financial support to people with disabilities, including those with mental health disorders, to help cover the extra costs they may incur due to their conditions. However, since its introduction, PIP has been a subject of controversy, with allegations of discrimination against individuals with disabilities and mental health disorders. This article explores the issues surrounding PIP and its impact on this vulnerable population.
The PIP Assessment Process
To determine eligibility for PIP, claimants are required to undergo a stringent assessment process. This process involves a face-to-face interview and the completion of a detailed questionnaire, where claimants must provide evidence of their disability or mental health condition and how it affects their daily lives. Points are awarded based on the severity of the condition and its impact on mobility and daily living activities.
Controversy and Discrimination Allegations
Inconsistent Assessments: One of the major criticisms of the PIP system is the inconsistency in assessments. Reports of assessors providing contradictory decisions and claimants being denied support for conditions deemed severe by healthcare professionals have raised concerns about the accuracy and fairness of the process.
Insufficient Understanding of Mental Health: Mental health disorders can be invisible and fluctuate in severity. Critics argue that PIP assessors, who are often not mental health specialists, may not adequately understand the complexities of these conditions, leading to underestimations of their impact on daily life.
High Rate of Appeals: A significant number of PIP decisions are appealed, and many of these appeals are successful. This suggests that initial assessments may not be capturing the true extent of claimants' disabilities or mental health challenges.
Stress and Anxiety: The assessment process itself can exacerbate mental health issues, leading to anxiety and stress for claimants. The perceived adversarial nature of the process has been criticized for causing harm to those who are already vulnerable.
Inadequate Support: Some argue that PIP does not provide enough financial support to cover the extra costs associated with disabilities, particularly for individuals with mental health disorders who may require ongoing therapy, medication, or other forms of support.
Impact on Vulnerable Populations – The controversy surrounding PIP has real-world consequences for people with disabilities and mental health disorders:
Financial Hardship: Denying or reducing PIP support can lead to financial hardship, making it even more challenging for individuals to access necessary services or participate in daily life activities.
Worsening Health: Stress and anxiety resulting from the PIP assessment process can exacerbate mental health conditions, leading to a decline in overall well-being.
Increased Dependence: Reduced PIP support may force individuals to rely on family members or other forms of support, rather than maintaining their independence.
Stigma and Discrimination: The controversy surrounding PIP contributes to the stigmatization of people with disabilities and mental health disorders, perpetuating negative stereotypes.
Calls for Reform
To address the controversy surrounding PIP and allegations of discrimination, various advocacy groups, healthcare professionals, and policymakers have called for reforms to make the system fairer and more supportive:
Improved Assessor Training: Ensuring that PIP assessors receive comprehensive training, particularly in understanding mental health conditions, can lead to more accurate assessments.
Greater Transparency: Advocates argue for increased transparency in the assessment process, including clearer guidelines for assessors and better communication with claimants.
More Compassionate Assessment: Creating a less adversarial atmosphere during assessments can help reduce stress and anxiety for claimants.
Frequent Reviews: Regularly reviewing and updating the PIP assessment criteria to reflect the evolving understanding of disabilities, including mental health conditions, is essential.
The controversy over Personal Independence Payments highlights the challenges faced by individuals with disabilities and mental health disorders in accessing necessary financial support. Addressing these issues requires a careful reevaluation of the PIP assessment process and a commitment to ensuring that it is fair, consistent, and supportive of those who need it most. Discrimination against this vulnerable population must be actively addressed to create a more inclusive and equitable society.
Personal Independence Payment (PIP) has faced criticism and allegations of discrimination.
Individuals with disabilities include those with conditions such as:
Mental Health Disorders: People with conditions like Obsessive-Compulsive Disorder (OCD), Depression, Anxiety Disorders, Schizophrenia, Bipolar Disorder, and other mental health conditions may experience difficulties in PIP assessments, particularly due to the often invisible nature of these conditions.
Multiple Sclerosis (MS): MS is a progressive neurological condition that can lead to various disabilities, including mobility issues, fatigue, and cognitive impairments. Some individuals with MS have reported challenges in securing PIP support.
Chronic Pain Conditions: Conditions like Fibromyalgia, Complex Regional Pain Syndrome (CRPS), and Chronic Fatigue Syndrome (CFS) can cause severe pain and disability. However, these conditions may not always receive the recognition they deserve in PIP assessments.
Neurological Disorders: Other neurological conditions, such as Parkinson's Disease, Epilepsy, and Huntington's Disease, can lead to significant disabilities, but individuals with these conditions may also face difficulties in securing PIP support.
Autism Spectrum Disorders (ASD): Autism, including conditions like Asperger's syndrome, can impact an individual's ability to engage in daily living activities and may require additional support. However, navigating the PIP assessment process can be challenging for individuals with ASD.
Physical Disabilities: Individuals with physical disabilities, such as spinal cord injuries, amputations, and musculoskeletal disorders, may also face discrimination or inconsistent assessments in the PIP system.
Visual and Hearing Impairments: People with visual impairments, hearing impairments, or deafness may experience difficulties in accessing PIP support, especially if their needs are not adequately understood during assessments.
Learning Disabilities: Individuals with learning disabilities, such as Down syndrome or intellectual disabilities, may struggle to access PIP support due to the complexity of the assessment process.
It's important to note that the issues surrounding PIP assessments are not limited to specific disabilities but often revolve around the assessment process itself, which may not effectively capture the nuances and impact of various disabilities, including those mentioned above. Advocacy groups and policymakers continue to call for reforms and improvements to ensure a fair and equitable system that supports individuals with diverse disabilities.
Conclusion
Disability discrimination is a pervasive and deeply ingrained issue that hampers the progress of individuals with disabilities and society as a whole. To address this problem, we must work collectively to break down barriers, challenge stereotypes, and promote inclusivity in all aspects of life. By doing so, we can build a more equitable and compassionate world where every individual, regardless of their abilities, is given the opportunity to thrive and contribute to the betterment of society.
Invisible Disabilities
Invisible disabilities are conditions or impairments that significantly impact an individual's life but are not immediately apparent to others. These disabilities can encompass a wide range of conditions, including chronic illnesses, mental health disorders, cognitive impairments, and sensory sensitivities.
While not visible to the naked eye, invisible disabilities can have profound effects on a person's daily functioning, requiring understanding, support, and accommodation from society to ensure that individuals with these conditions can fully participate in all aspects of life.
Recognizing and respecting the challenges faced by those with invisible disabilities is essential for fostering inclusivity and promoting a more compassionate and equitable world.
Laws
When someone is discriminated against, several laws may be violated depending on the nature of the discrimination. In most democratic societies, discrimination based on factors such as race, gender, religion, disability, age, or sexual orientation is illegal. These laws aim to protect individuals from unfair treatment and promote equality. Discriminatory actions can lead to violations of civil rights and anti-discrimination laws, which can result in legal consequences for the perpetrators. Additionally, there are often specific laws and regulations at local levels that address various forms of discrimination, ensuring that individuals have legal recourse when their rights are infringed upon.
Further Reading:
---
#disabilitydiscrimination #ocddiscrimination #mentalhealdiscrimination #mentalhealth #discrimination #pipdiscrimination #invisibledisabilities
---
ADVERTISEMENT
---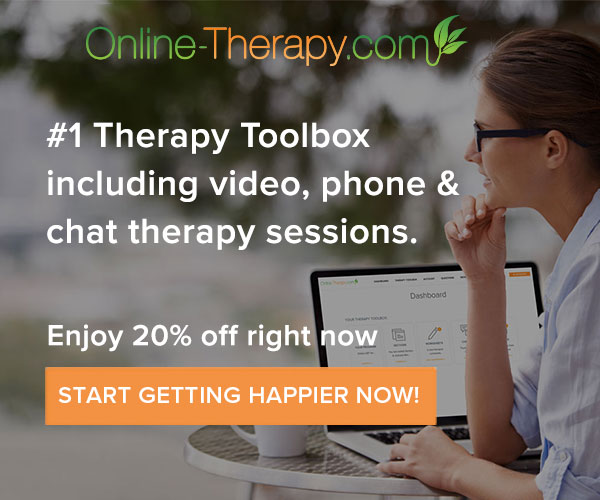 ---