---

---
OCD & ERP Therapy
ERP Therapy: A Lifeline for OCD Sufferers
Obsessive-Compulsive Disorder (OCD) is a mental health condition characterized by the presence of obsessions (persistent and intrusive thoughts) and compulsions (repetitive behaviors or mental acts performed to alleviate distress or prevent a dreaded event). OCD can be debilitating, affecting various aspects of a person's life, from work and relationships to overall well-being.
Exposure and Response Prevention (ERP) therapy, while highly effective for many individuals struggling with Obsessive-Compulsive Disorder (OCD), may not be suitable or equally effective for everyone. The success of ERP therapy can be influenced by various factors, including an individual's readiness, willingness to engage in treatment, and specific characteristics of their OCD symptoms.
It is essential to recognize that therapy, including ERP, is not a one-size-fits-all solution. Each person's experience with OCD is unique, and the effectiveness of ERP therapy may vary from person to person.
Success in ERP therapy often depends on several factors, including:
1. Motivation: A person's willingness to engage in ERP therapy, actively participate in exposures, and resist compulsions plays a significant role in the therapy's success. Motivation and commitment to the process are key factors.
2. Therapist Competency: The expertise and experience of the therapist delivering ERP therapy can influence the outcomes. A skilled and knowledgeable therapist can tailor the treatment to the individual's needs and provide crucial guidance and support.
3. Co-occurring Conditions: Some individuals with OCD may have co-occurring mental health conditions that can impact the effectiveness of ERP therapy. These conditions should be carefully considered in the treatment plan.
4. Individual Differences: OCD symptoms and their severity can vary greatly among individuals. The specific nature of obsessions and compulsions, as well as their intensity, may affect how well ERP therapy works for a particular person.
5. Readiness for Change: A person's readiness to confront their obsessions and resist compulsions can evolve over time. ERP therapy may be more effective when individuals are in the right frame of mind and ready to commit to the process.
Understanding ERP Therapy
ERP therapy is a specialized cognitive-behavioral therapy (CBT) designed to treat OCD. It's considered the gold standard treatment for this disorder due to its effectiveness. The primary goal of ERP therapy is to help individuals confront their obsessions (exposure) and resist engaging in compulsions (response prevention). By doing so, ERP therapy aims to reduce the distress caused by OCD and enable individuals to regain control over their lives.
How ERP Therapy Works
Assessment: ERP therapy typically begins with a comprehensive assessment to identify the specific obsessions and compulsions that trouble the individual. This step is crucial for tailoring the therapy to their unique needs.
Exposure: The exposure component involves intentionally confronting the obsessions that trigger anxiety. This can be done through various techniques, such as imagining the feared scenario, exposing oneself to the feared object, or directly encountering the feared situation.
Response Prevention: The response prevention part of ERP therapy involves resisting the urge to perform compulsions that would typically follow an obsession. This may be challenging and anxiety-inducing at first, but it is crucial for breaking the cycle of OCD.
Hierarchy Development: Therapists work with patients to create an exposure hierarchy, ranking situations from least anxiety-provoking to most anxiety-provoking. This gradual approach helps individuals build confidence in their ability to face their fears.
Repeated Practice: ERP therapy requires consistent practice. Individuals are encouraged to repeatedly face their obsessions without engaging in compulsive behaviors. Over time, this helps reduce the anxiety associated with these thoughts and allows individuals to gain control.
Benefits of ERP Therapy
High Success Rate: Numerous studies have demonstrated the efficacy of ERP therapy in treating OCD. Many individuals experience significant symptom reduction or even complete remission after completing ERP therapy.
Long-lasting Results: ERP therapy equips individuals with the tools to manage their OCD symptoms independently. This means that the benefits of ERP therapy tend to persist over time.
Improved Quality of Life: As OCD symptoms diminish, individuals often experience improved overall well-being, enhanced relationships, and increased productivity at work or school.
Reduced Reliance on Medication: While medication can be helpful in managing OCD symptoms, ERP therapy offers an alternative or complementary approach, reducing the need for long-term medication use.
Challenges and Considerations
ERP therapy is highly effective but can be challenging for individuals with OCD. Confronting obsessions and resisting compulsions often induce significant anxiety, especially at the outset of treatment. Therapists play a crucial role in providing guidance, support, and encouragement throughout the process.
Additionally, ERP therapy may not be suitable for everyone. It may not be recommended for individuals with certain co-occurring disorders or those unwilling to commit to the therapy's demands.
Conclusion
Given these variables, it is crucial for individuals seeking treatment for OCD to work closely with qualified mental health professionals. These professionals can conduct a thorough assessment and help determine the most appropriate treatment approach, which may include ERP therapy, medication, or a combination of treatments.
Furthermore, individuals and their loved ones should maintain open communication with their healthcare providers and therapists throughout the treatment process. Adjustments to the treatment plan may be necessary based on progress and individual needs.
While ERP therapy has proven to be highly effective in treating OCD for many individuals, it is not a guaranteed solution for everyone. Success in ERP therapy depends on various factors, including personal readiness and the nature of OCD symptoms. It is essential to explore all available treatment options and collaborate closely with mental health professionals to find the most suitable and effective approach to managing OCD.
Exposure and Response Prevention (ERP) therapy can help sufferers living with Obsessive-Compulsive Disorder (OCD). It offers a structured and evidence-based approach to confronting obsessions and breaking the cycle of compulsions. With the guidance of a trained therapist, individuals can regain control over their lives and experience significant improvements in their mental health and overall well-being.
If you or someone you know is struggling with OCD, consider seeking help from a qualified mental health professional who can provide ERP therapy or recommend appropriate treatment options. ERP therapy offers hope and a path to recovery for those affected by this challenging condition.
Further Reading
https://disabledentrepreneur.uk/useful-links-2/
https://disabledentrepreneur.uk/category/obsessive-compulsive-disorder/
ADVERTISEMENT
---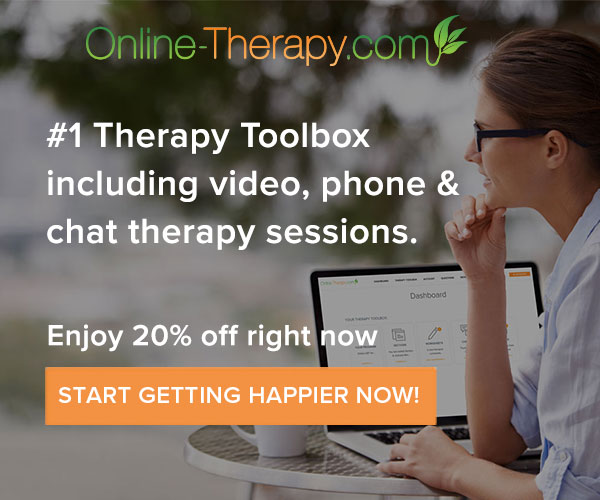 ---
#exposureresponsetherapy #erp #ocd #obsessivecompulsivedisorder #phobias #anxiety #psychologicaltherapy