---
---
Understanding the Root Causes of Obsessive-Compulsive Disorder (OCD)
Obsessive-Compulsive Disorder (OCD) is a mental health condition that affects millions of people worldwide. It is characterized by the presence of intrusive, distressing thoughts (obsessions) and repetitive, ritualistic behaviors (compulsions) aimed at reducing the anxiety or discomfort associated with these thoughts. While the exact causes of OCD remain complex and multifaceted, researchers have made significant progress in understanding its root causes.
Genetic and Hereditary Factors: One of the most compelling pieces of evidence suggesting a genetic component in OCD comes from studies of families with a history of the disorder. Research has shown that individuals with a close relative who has OCD are more likely to develop the condition themselves. Identical twins, who share 100% of their genetic material, are more likely to both have OCD if one twin has the disorder, further supporting the idea of a genetic predisposition. Several specific genes have been identified as potential contributors to OCD, though no single "OCD gene" has been pinpointed. Instead, it's believed that multiple genes are involved, each with a small effect. These genes may influence brain structure and function, affecting the balance of neurotransmitters such as serotonin, which plays a key role in mood regulation and anxiety.
Brain Structure and Function: The brain's structure and function are intimately linked to OCD. Neuroimaging studies have consistently shown differences in brain activity and structure between individuals with OCD and those without. The areas of the brain implicated in OCD include the orbitofrontal cortex, anterior cingulate cortex, and basal ganglia. These regions are associated with decision-making, impulse control, and the regulation of emotions. An imbalance in the communication between these brain regions and neurotransmitters like serotonin may lead to the characteristic obsessions and compulsions seen in OCD. For instance, an overactive orbitofrontal cortex might be responsible for generating obsessions, while the basal ganglia's dysfunction may contribute to compulsive behaviors.
Environmental Factors: While genetics and brain biology play significant roles, environmental factors can also contribute to the development of OCD. Traumatic life events, such as physical or sexual abuse, accidents, or the sudden loss of a loved one, can trigger the onset of OCD in some cases. Additionally, chronic stress, which can affect the brain's chemistry and structure, may exacerbate or trigger the disorder in individuals already genetically predisposed to it. Some research has suggested that streptococcal infections (such as strep throat) in childhood can lead to a condition known as Pediatric Autoimmune Neuropsychiatric Disorders Associated with Streptococcal Infections (PANDAS). PANDAS is thought to be linked to the sudden onset of OCD symptoms in children and is believed to result from an autoimmune response to the infection.
Cognitive and Behavioral Factors: In addition to genetic, neurological, and environmental factors, cognitive and behavioral processes also play a role in OCD. People with OCD may develop faulty beliefs about responsibility, harm, or contamination, which drive their obsessions and compulsions. These beliefs can be deeply ingrained and are often tied to early life experiences. The compulsive behaviors in OCD are an attempt to reduce anxiety and distress associated with obsessions. For instance, someone with contamination obsessions might engage in excessive hand washing to alleviate their fear of germs. Over time, this reinforces the cycle of obsession and compulsion, making it increasingly difficult to break free from the disorder.
Psychological Factors: Psychological theories suggest that OCD may develop as a way of coping with overwhelming anxiety or intrusive thoughts. People with OCD often use compulsive behaviors as a means of neutralizing their obsessions temporarily. This reinforcement cycle can contribute to the persistence of the disorder.
Learning and Conditioning: Some theories suggest that OCD may develop through a process of classical and operant conditioning. Individuals with OCD may learn that performing certain rituals or compulsions temporarily reduces their anxiety, which reinforces the behavior and makes it more difficult to stop.
Can Fear Set Off OCD
Fear can indeed trigger or exacerbate symptoms of Obsessive-Compulsive Disorder (OCD). OCD is characterized by the presence of obsessions (intrusive, distressing thoughts) and compulsions (repetitive behaviors or mental acts performed in response to the obsessions). Fear often plays a significant role in this disorder, as obsessions are frequently fear-based or anxiety-provoking.
Here's how fear can interact with OCD:
Obsessions Triggered by Fear: Many obsessions in OCD revolve around fears and anxieties. These can include fears of contamination, harming others, making mistakes, or catastrophic events. These intrusive thoughts can provoke intense fear, worry, and distress in individuals with OCD.
Compulsions as a Response to Fear: In an attempt to reduce the fear and anxiety associated with obsessions, individuals with OCD often engage in compulsions. These compulsive behaviors or mental rituals are meant to neutralize distressing thoughts or prevent feared outcomes. For example, someone with contamination obsessions may compulsively wash their hands to alleviate the fear of germs.
Fear of Not Performing Compulsions: A unique aspect of OCD is the fear of not engaging in compulsions. People with OCD may fear that if they don't perform their rituals, something terrible will happen. This fear can reinforce the compulsive behaviors, creating a vicious cycle.
Fear of Losing Control: Some individuals with OCD have obsessions related to losing control and committing harmful acts. The fear of acting on these obsessions can lead to the development of compulsive behaviors aimed at preventing harm to themselves or others.
It's important to note that not all fear-related thoughts or behaviors indicate OCD. People without OCD may experience fears or worries from time to time, and these are typically part of normal human experiences. OCD becomes a clinical concern when these fears and associated compulsions significantly disrupt a person's daily life, causing distress and interfering with their ability to function.
Effective treatment for OCD often involves cognitive-behavioral therapy (CBT), specifically a form of CBT called Exposure and Response Prevention (ERP). ERP helps individuals confront their fears without engaging in compulsions, gradually reducing the anxiety and fear associated with their obsessions. In some cases, medication, such as selective serotonin reuptake inhibitors (SSRIs), may be prescribed to help manage the symptoms of OCD.
Fear is a central component of OCD, as obsessions often provoke intense anxiety and distress. These fears can lead to the development of compulsive behaviors aimed at reducing anxiety, and this cycle characterizes the core features of OCD. Recognizing the role of fear in OCD is crucial for effective diagnosis and treatment.
Is OCD A Copying Mechanism Of Anxiety or Trauma?
Some people with OCD report that their symptoms become more intense during times of stress, which can include anxiety and trauma. However, not everyone with OCD has experienced significant trauma or anxiety. Many individuals with OCD have a biological predisposition to the disorder, and the obsessions and compulsions are driven by the need to alleviate anxiety or distress caused by the obsessions.
While anxiety and trauma can contribute to or exacerbate OCD symptoms in some cases, OCD is a complex condition with multiple factors involved in its development and persistence. It is essential to understand that OCD is not just a coping mechanism for anxiety or trauma, but rather a mental health disorder that often requires specialized treatment, such as cognitive-behavioral therapy (CBT) and/or medication.
The Mowrer Theory – Two Factor Theory
Mowrer Two-Factor Theory of fear acquisition and maintenance. This theory was formulated by Victor G. Mowrer in 1960, and it has been influential in the understanding of fear and anxiety disorders, including OCD.
The Mowrer Two-Factor Theory consists of two main components:
Classical Conditioning: The first factor in this theory involves the acquisition of fear or anxiety through classical conditioning. In this phase, a neutral stimulus becomes associated with an aversive or fear-inducing event. For example, if someone with OCD has a traumatic experience (which could be related to anxiety or trauma) while touching a particular object, the object may become associated with fear.
Operant Conditioning: The second factor pertains to operant conditioning, where the individual learns to engage in certain behaviors or rituals (compulsions) in an attempt to reduce the anxiety or fear triggered by the conditioned stimulus. These compulsive behaviors become reinforced because they provide temporary relief from the anxiety associated with the conditioned stimulus (the obsession).
Edna B. Foa, a prominent psychologist, extended and applied the Mowrer Two-Factor Theory to the understanding of obsessive-compulsive disorder (OCD) in her research. OCD is characterized by intrusive, distressing thoughts (obsessions) and repetitive behaviors or mental acts (compulsions) performed to alleviate the distress. According to this theory, obsessions can be seen as the conditioned stimuli that elicit anxiety, and compulsions are the operant behaviors used to reduce this anxiety.
In the context of OCD, the Mowrer Two-Factor Theory suggests that obsessions (e.g., contamination fears, aggressive thoughts) might be acquired through classical conditioning (e.g., a traumatic event) and that compulsions (e.g., handwashing, checking) serve as operant behaviors to reduce the anxiety associated with these obsessions.
It's important to note that while this theory has contributed to our understanding of OCD, contemporary research on OCD and anxiety disorders incorporates various psychological and neurobiological factors. OCD is a complex condition, and its etiology and maintenance involve multiple factors beyond classical and operant conditioning, including genetic, neurobiological, cognitive, and environmental factors. Modern treatment approaches for OCD often involve cognitive-behavioral therapy (CBT) and, in some cases, medication to address the complex nature of the disorder.
ERP Therapy a Form Of Facing Your Fears
Exposure and Response Prevention (ERP) therapy is a form of facing your fears. It is a specific type of cognitive-behavioral therapy (CBT) often used to treat anxiety disorders, particularly Obsessive-Compulsive Disorder (OCD) and related conditions. The primary goal of ERP therapy is to help individuals confront their fears and anxieties in a systematic and controlled manner, without engaging in the compulsive behaviors or mental rituals (response prevention) that they typically use to alleviate their distress.
In ERP therapy, individuals are exposed to the situations, objects, or thoughts that trigger their anxiety and fears, also known as their obsessions. These exposures are carefully planned and graded, starting with less anxiety-provoking situations and progressing to more challenging ones. The key principle of ERP is to remain in the anxiety-provoking situation or thought without performing the compulsive behaviors that one might typically use to reduce their anxiety or distress.
By repeatedly and gradually confronting these fears without engaging in the compulsions, individuals with conditions like OCD can learn to tolerate the discomfort and anxiety that these fears produce. Over time, this exposure process helps reduce the emotional impact of the obsessions, making the compulsive behaviors less necessary.
The rationale behind ERP therapy is that, by facing their fears directly and resisting the urge to perform compulsions, individuals can learn that their anxiety will naturally decrease without the need for rituals. This helps to break the cycle of obsessive thoughts and compulsive behaviors that characterize OCD and related disorders.
ERP therapy is considered one of the most effective treatments for OCD and has been shown to produce lasting improvements in symptom management. It is important to note that ERP is typically conducted under the guidance of a trained mental health professional who can provide support, structure, and assistance in designing the exposure hierarchy.
Overall, ERP therapy is a powerful method for helping individuals confront their fears in a controlled and therapeutic setting, ultimately reducing the impact of anxiety and obsessions on their daily lives.
Conclusion
The root causes of OCD are multifaceted, involving a complex interplay of genetic, neurological, environmental, cognitive, and behavioral factors. While researchers have made significant strides in understanding these contributing elements, it's essential to recognize that there is no single cause of OCD, and the onset of the disorder can vary widely from person to person. An integrated approach to treatment, which may include psychotherapy, medication, and lifestyle modifications, is often the most effective way to manage OCD and improve the quality of life for those affected by it.
---
#ocd #obsesessivecompulsivedisorder #anxiety #stress #fear #mentalhealth #mentalhealthdisorder #cbt #erp #ednabfoa #victormorer #twofactortheory #conditioning #onlinetherapy #selfhelptherapy
---
Further Reading
---
---
ADVERTISEMENTS
---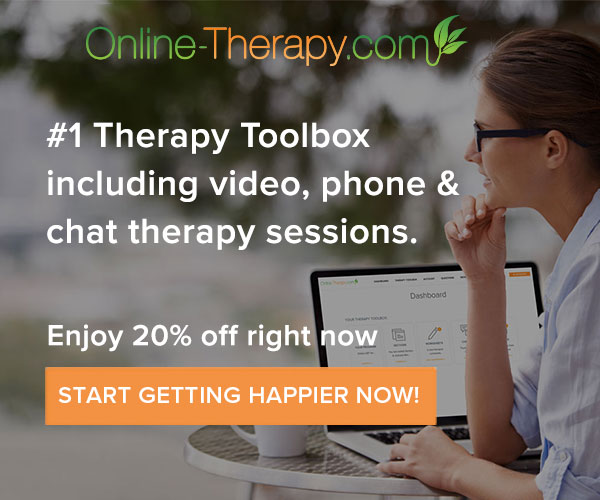 ---
---