The Benefits of Starting Your Own Business as a Disabled Person  
Entering the world of entrepreneurship by starting your own business as a disabled person can appear as a mountainous task. Despite the daunting aspects, the journey is brimming with opportunities for personal and professional growth. The process can indeed be challenging and filled with obstacles, but overcoming them and pushing through the terrain of uncertainty is what entrepreneurship is all about. Specifically for disabled individuals, launching a business can be a pathway to financial stability, autonomy, and personal fulfillment. The unique perspectives and skills you bring to the table can contribute to innovative and inclusive solutions for your business.
Beyond the Challenge: Embracing the Entrepreneurial Spirit 
Starting a business is not just about economic independence; it's an expedition of self-discovery and resilience. It's about finding avenues where your disability can fuel entrepreneurial ambitions, channeling your unique insights into creating a venture that resonates with others who face similar challenges. 
But those are just some of the reasons why you should turn your passion into a business venture. Let's find out more reasons why starting your own business as a disabled person is one of the best things you could do!
1. Flexibility and Personalization 
One of the undeniable benefits of starting your own business as a disabled person is the unmatched flexibility it provides. The ability to construct a work schedule tailored to your unique needs and constraints is invaluable. This flexibility not only applies to your time management but also to your working environment.
For instance, you have the autonomy to set up your home office in a manner that suits your needs best, enhancing not just your comfort but also your efficiency and productivity. You can design your workspace and organize your work hours in sync with your lifestyle and health needs, ensuring your business operations don't impede your well-being. This personalized setup can significantly boost your output and job satisfaction, laying a robust foundation for your venture's success.
2. Transforming Obstacles into Opportunities 
Embarking on a business venture allows you to convert potential hindrances into assets, effectively transforming your disability into a business advantage. With personal insights into the challenges faced by disabled individuals, you are uniquely equipped to identify and address gaps in the market, providing goods or services that others might have overlooked.
This innovative approach fosters business growth and helps build a loyal customer base that appreciates your authentic and empathetic understanding of their needs. Your lived experience enables you to create a more inclusive business model, promoting equity and accessibility for all.
3. Accessibility Advocacy 
By starting your own business, your role isn't confined to that of an entrepreneur. You inadvertently become an advocate for accessibility, using your firsthand knowledge to improve accessibility standards in the business world.
Your practical experience with the challenges of disability uniquely positions you to pioneer changes in business operations, ensuring they cater to everyone regardless of their physical abilities. This advocacy for inclusivity and accessibility sends a powerful message, aligning your business with social responsibility and positive change, which can also appeal to a wider customer base.
4. Networking and Support 
Starting a business as a disabled person unlocks access to a thriving community of like-minded entrepreneurs and supporters. This community is a wellspring of inspiration, guidance, and tangible support, helping people follow their dreams by offering insights based on shared experiences. 
As you network within these groups, you open doors to various resources, mentorship opportunities, and potential partnerships. This interconnected web of support and knowledge can be instrumental in navigating the entrepreneurial landscape, providing the tools and perspectives necessary for sustained business growth and success.
5. Financial Independence 
Achieving financial independence is another pivotal benefit. When you operate a successful business, you cultivate financial stability on your own terms, free from the limitations that traditional employment might impose.
This financial autonomy allows you to make investments that further your personal and professional growth. You have the freedom to allocate resources in ways that align with your goals and values, reinforcing the sustainability and profitability of your business while ensuring your personal financial security.
6. Innovation and Inclusion 
Your unique life experiences as a disabled individual inherently nurture creativity and innovation. When you initiate your own business, you contribute to a broader, more inclusive economic ecosystem.
This inclusion translates to a richer, more diverse marketplace where varied perspectives and experiences drive innovative solutions and opportunities. Your business becomes a beacon of inclusivity, ensuring the economy becomes more representative and accessible to everyone, fostering a culture of equality and mutual support in the entrepreneurial world.
7. Empowering Others 
Starting your own business as a disabled person does not only revolve around personal gain and growth. It stands as a beacon of empowerment for others in similar situations. Your success story becomes a source of inspiration, showing that disability does not limit one's potential to build and grow a profitable and impactful business.
Your entrepreneurial journey can motivate other disabled individuals to break the barriers and transcend societal expectations, fostering a more inclusive and empowering atmosphere for all. Moreover, as you navigate the business world, you're in a unique position to create and offer opportunities for employment and collaboration for others in the disability community, contributing to the broader societal shift towards inclusion, diversity, and equality in the workplace.
8. Personal Fulfillment 
Embarking on your own business journey allows for a remarkable alignment with your passions and interests. As a disabled individual, it enables you to craft a career path that resonates with your values, goals, and desires. This alignment goes beyond mere job satisfaction; it transcends into a realm where you are not just working for a living but living for your work. 
The joy of doing what you love and committing to your passion contributes to a fulfilling and enriched life. This personal fulfillment becomes a driving force, propelling your business forward with a sense of purpose and commitment. As you continually engage in work that resonates with your core, the resulting satisfaction and contentment permeate all aspects of your life, reinforcing your resilience and determination in the face of challenges. Your venture becomes not just a source of income. It's also a meaningful pursuit that enhances your overall life quality and well-being.
Charting the Path Forward 
Embracing the journey of starting your own business as a disabled person is not just a venture into the economic realm; it's a step toward breaking barriers and pioneering change. The path is paved with opportunities for personal growth, financial independence, and societal impact. With every challenge met, you not only build a stronger, more resilient business. You also contribute to forging a more inclusive, equitable world for everyone. Your venture serves as a beacon, illuminating the way for others to follow in your footsteps, proving that every obstacle can indeed become a stepping stone to success and fulfillment. The future is bright and filled with possibilities, making now the perfect time to embark on your entrepreneurial journey.
Further Reading
https://disabledentrepreneur.uk/helping-people-follow-their-dream/
ADVERTISEMENT
---
---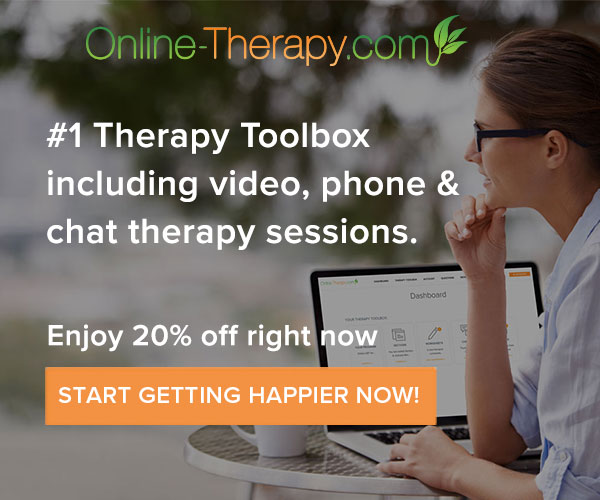 ---
#emtrepreneurships #selfemployed #disabledentrepreneur #startups #workinganddisabilities #dwp #pip #mentoring