---

---
Understanding Paranoia: Causes, Symptoms, and Coping Strategies
Paranoia, a term often used colloquially to describe excessive and irrational distrust or suspicion of others, is a complex mental health phenomenon that can have a profound impact on an individual's life. While paranoia is often portrayed in popular culture as a symptom of extreme mental illness, it can manifest in varying degrees and affect people from all walks of life.
What is Paranoia?
Paranoia is characterized by an intense and unfounded belief that others are plotting against, deceiving, or intending harm to the affected individual. These beliefs are often irrational and disconnected from reality. While some level of wariness and suspicion can be a natural response to certain situations, paranoia takes these feelings to an extreme and persistent level.
Causes of Paranoia
Paranoia can arise from various factors, including:
Mental Health Conditions: Paranoia is commonly associated with psychotic disorders such as schizophrenia and schizoaffective disorder. In these conditions, individuals may experience hallucinations and delusions that contribute to their paranoid beliefs.
Trauma: Past traumatic experiences, such as physical or emotional abuse, can contribute to the development of paranoid thoughts. Individuals may develop a heightened sense of mistrust as a way to protect themselves from perceived threats.
Substance Abuse: The misuse of drugs or alcohol can lead to paranoid thinking. Some substances can alter brain chemistry and amplify feelings of paranoia.
Stress and Anxiety: High levels of stress and anxiety can make individuals more prone to paranoid thoughts. Stress can distort perceptions and make it difficult to distinguish real threats from imagined ones.
Personality Factors: Certain personality traits, such as high levels of suspicion and mistrust, can predispose individuals to paranoia.
Symptoms of Paranoia
The symptoms of paranoia can vary in intensity and may include:
Suspicion: A pervasive belief that others are untrustworthy, even without concrete evidence. (Accusing your partner of cheating, believing you are being watched or followed or someone is out to get you).
Delusions: Fixed, false beliefs that are resistant to reason or evidence. These can involve conspiracy theories, thoughts of persecution, or grandiose ideas.
Hallucinations: In some cases, individuals with paranoia may experience sensory perceptions that are not based in reality, such as hearing voices or seeing things that aren't there.
Social Isolation: Paranoia can lead to social withdrawal as individuals may fear interacting with others due to their suspicions.
Anger and Hostility: Feelings of anger and hostility toward perceived threats or conspirators.
Coping Strategies
Living with paranoia can be challenging, but there are coping strategies and treatments that can help individuals manage their symptoms and improve their quality of life:
Seek Professional Help: If you or someone you know is experiencing symptoms of paranoia, it's essential to consult a mental health professional. They can provide an accurate diagnosis and recommend appropriate treatment options, which may include therapy and medication.
Cognitive Behavioral Therapy (CBT): CBT can help individuals with paranoia by teaching them to challenge and reframe irrational thoughts and beliefs. It can also provide strategies for managing anxiety and stress.
Medication: In some cases, antipsychotic medications may be prescribed to help alleviate symptoms of paranoia, especially when it is associated with psychotic disorders.
Supportive Networks: Building a support system of trusted friends and family members can be crucial. These individuals can provide emotional support and help counteract feelings of isolation.
Stress Management: Engaging in stress-reduction techniques such as mindfulness, meditation, and exercise can help individuals manage anxiety and reduce the intensity of paranoid thoughts.
Education and Awareness: Learning more about paranoia and its causes can be empowering. Understanding that paranoid thoughts are a symptom of an underlying condition can help individuals feel less isolated and stigmatized.
Connection Between Paranoia, Intrusive Thoughts, and OCD.
While paranoia, intrusive thoughts, and obsessive-compulsive disorder are all distinct mental health conditions, they share some common features and may co-occur in individuals.
Exploring the connections:
Intrusive Thoughts in OCD: Intrusive thoughts are a hallmark feature of OCD. People with OCD often experience distressing, unwanted, and intrusive thoughts or mental images that are repetitive and difficult to control. These thoughts can be disturbing and may lead to compulsive behaviors as a way to alleviate anxiety or prevent feared outcomes. For example, someone with OCD might have intrusive thoughts about harming a loved one and engage in compulsive rituals to counteract these thoughts, such as repeatedly checking locks or avoiding sharp objects.
Paranoia and Intrusive Thoughts: Paranoia involves irrational beliefs and suspicions that others are plotting against or intend harm to the individual. While intrusive thoughts in OCD are typically self-generated and revolve around fears of causing harm or experiencing a negative event, paranoid thoughts often involve suspicions about external individuals or groups conspiring against the affected person. However, in both cases, these thoughts are intrusive, distressing, and difficult to control.
Overlap and Comorbidity: It is possible for individuals to experience both OCD and paranoid thoughts simultaneously. In such cases, the intrusive thoughts in OCD may fuel or exacerbate paranoid beliefs. For example, someone with OCD who has intrusive thoughts about contamination may develop paranoid beliefs about a conspiracy to contaminate their surroundings or harm them through contamination.
Common Cognitive Processes: Both OCD and paranoia involve disruptions in cognitive processes. In OCD, individuals often engage in compulsive behaviors to reduce the anxiety caused by their intrusive thoughts. In paranoia, individuals may develop elaborate coping strategies to protect themselves from perceived threats. These strategies can sometimes reinforce the persistence of paranoid beliefs.
Treatment Implications: When OCD and paranoia co-occur, treatment approaches should address both conditions. Cognitive-behavioral therapy (CBT) techniques, including exposure and response prevention (ERP), can be effective in managing intrusive thoughts in OCD. Additionally, therapy for paranoia may involve addressing underlying mistrust and working on reframing irrational beliefs.
Conclusion
Paranoia is a complex mental health phenomenon that can have a significant impact on an individual's well-being and relationships. It is crucial to approach paranoia with empathy and understanding, recognizing that it often stems from underlying mental health conditions or past traumas. With the right treatment and support, individuals experiencing paranoia can improve their quality of life and learn to manage their symptoms effectively.
It's important to note that while there can be overlap between paranoia, intrusive thoughts, and OCD, not everyone will experience paranoia, and not everyone with paranoia will have OCD. Each person's experience with mental health is unique, and a thorough assessment by a mental health professional is crucial to determining the appropriate diagnosis and treatment plan for any individual struggling with these issues.
If you or someone you know is struggling with paranoia, seek professional help to address the issue and work toward a more balanced and fulfilling life.
Further Reading
https://disabledentrepreneur.uk/useful-links-2/
ADVERTISEMENT
---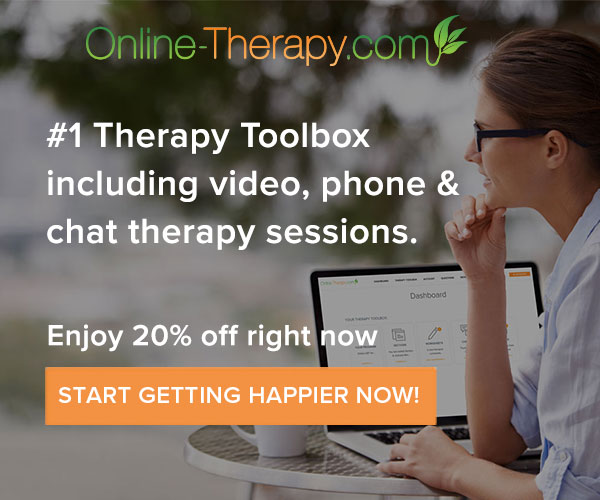 ---
#paranoia #paranoid #mentalhealth #intrusivethoughts #ocd #obsessivecompulsivedisorder #cbt #cognitivebehaviouraltherapy #psychologicaltherapy #erp #exposureresponseprevention #schizophrenia #psychoticdisorders
Andrew Jones is a seasoned journalist renowned for his expertise in current affairs, politics, economics and health reporting. With a career spanning over two decades, he has established himself as a trusted voice in the field, providing insightful analysis and thought-provoking commentary on some of the most pressing issues of our time.
Andrew's passion for journalism was evident from an early age, and he pursued his calling with unwavering dedication. He honed his skills and knowledge through rigorous education and hands-on experience, making him a go-to source for news outlets seeking comprehensive and well-researched articles.
Over the years, Andrew has contributed extensively to leading newspapers and magazines, leaving an indelible mark on the media landscape. His articles have been featured in prestigious publications, including the Cymru Marketing Journal (CMJUK), where he has consistently delivered thought-provoking pieces that have resonated with readers and sparked meaningful conversations.
His reporting style is characterized by a commitment to unbiased, fact-based journalism. Andrew strives to provide a balanced and comprehensive perspective on complex issues, helping readers navigate the intricate world of current affairs, politics, and health with clarity and understanding.