How to Stop Feeling Depressed: A Comprehensive Guide to Regaining Your Mental Well-Being
Depression is a complex and challenging mental health condition that affects millions of people worldwide. It can sap your energy, alter your perspective, and make everyday life feel like an insurmountable hurdle. While there is no quick fix for depression, there are numerous strategies and techniques you can use to help alleviate its symptoms and work towards recovery. well-being.
Seek Professional Help: The first step in dealing with depression is seeking professional help. A qualified mental health provider, such as a therapist, psychologist, or psychiatrist, can assess your condition and create a tailored treatment plan. They may recommend therapy, medication, or a combination of both. Don't hesitate to reach out to a healthcare professional, as they have the knowledge and experience to guide you through this challenging time.
Open Up to Someone You Trust: Sharing your feelings with someone you trust can be incredibly therapeutic. Whether it's a friend, family member, or partner, having a support system can help you feel less isolated and more understood. They can provide a listening ear and emotional support during difficult moments. Alternatively, start an online journal and document how you feel, this will give people the opportunity to interact and relate to what you are going through. Join online groups, where you can share your story with a community. You should never suffer in silence, there will be always someone you can talk to and we have a list of useful resources you can check out here!
Prioritize Self-Care: Self-care is a fundamental aspect of managing depression. Pay attention to your physical and emotional needs: (a) Establish a Routine: Create a daily schedule that includes regular sleep, healthy meals, exercise, and relaxation time. A structured routine can provide stability and a sense of purpose. (b) Get Enough Sleep: Aim for 7-9 hours of quality sleep each night. Proper rest is crucial for mood regulation and overall mental health. (c) Exercise Regularly: Physical activity has been shown to release endorphins, which can improve mood. Even a short daily walk can make a difference. (d) Eat a Balanced Diet: Nutrient-rich foods can positively impact your mood and energy levels. Avoid excessive caffeine, alcohol, and sugary foods, which can exacerbate depression. (e) Practice Mindfulness and Relaxation Techniques: Mindfulness meditation, deep breathing exercises, and progressive muscle relaxation can help reduce stress and improve your emotional well-being.
Challenge Negative Thoughts: Depression often involves negative thought patterns and self-critical thinking. Try to identify these thoughts and challenge them with evidence-based reasoning. Cognitive-behavioral therapy (CBT) is a helpful approach for changing negative thought patterns and promoting a more positive outlook.
Engage in Activities You Enjoy: Depression can rob you of your interest in activities you once enjoyed. However, pushing yourself to engage in these activities can help combat depressive symptoms. Whether it's a hobby, a sport, or a creative pursuit, doing things you love can provide a sense of accomplishment and pleasure.
Set Realistic Goals: Set achievable goals for yourself, no matter how small they may seem. Accomplishing even minor tasks can boost your self-esteem and motivation. Break larger goals into smaller, manageable steps to make them less daunting.
Build a Social Support Network: Maintaining social connections is crucial for mental health. Reconnect with old friends, join support groups, or consider group therapy. Surrounding yourself with understanding and supportive individuals can be a source of strength during tough times.
Limit Stressors: Identify and reduce sources of stress in your life. This may involve setting boundaries at work, reevaluating your commitments, or seeking professional help for specific stress-related issues.
Consider Medication: In some cases, medication prescribed by a healthcare professional may be necessary to manage depression. Antidepressant medications can help regulate brain chemistry and alleviate symptoms. It's essential to consult a healthcare provider to discuss the potential benefits and risks of medication.
Things you should avoid doing if you are feeling depressed.
When you're feeling depressed, it's essential to be mindful of your actions and choices to prevent exacerbating your symptoms.
Here is a list of things you should avoid doing if you are experiencing depression:
Isolating Yourself: One of the most common tendencies when feeling depressed is to withdraw from social interactions. Isolation can intensify feelings of loneliness and despair. Try to maintain connections with friends and loved ones, even if it is only online.
Ignoring Professional Help: Avoid neglecting the importance of seeking professional assistance. A mental health provider can offer guidance, therapy, and, if necessary, medication to help manage your depression.
Self-Medicating with Alcohol or Drugs: Using substances like alcohol or drugs as a coping mechanism can worsen depression symptoms, lead to addiction, and create more significant mental health issues. Seek healthier ways to cope.
Negative Self-Talk: Be mindful of the way you speak to yourself. Constant self-criticism and negative self-talk can deepen feelings of worthlessness. Challenge and replace these thoughts with more positive and realistic ones.
Overloading Yourself with Responsibilities: Trying to manage too many tasks or responsibilities can be overwhelming and exacerbate feelings of stress and hopelessness. Prioritize self-care and set realistic limits.
Skipping Meals or Overeating: Nutrition plays a significant role in mood regulation. Skipping meals or turning to unhealthy comfort foods can negatively affect your mood. Aim for a balanced diet with regular meals.
Engaging in Self-Harm: Self-harm, such as cutting or burning, is never a healthy way to cope with depression. If you are struggling with self-harm tendencies, seek immediate professional help or reach out to a trusted person in your life.
Ruminating on Negative Thoughts: Repeatedly dwelling on negative thoughts and past regrets can intensify feelings of hopelessness and sadness. Practice techniques like mindfulness to redirect your focus to the present moment.
Avoiding Physical Activity: A sedentary lifestyle can contribute to feelings of lethargy and exacerbate depression. Even light physical activity, such as a short walk, can improve mood and energy levels.
Staying in Unhealthy Relationships: Toxic or abusive relationships can contribute to depression. If possible, distance yourself from unhealthy connections and seek support from friends, family, or professionals.
Comparing Yourself to Others: Constantly comparing yourself to others, especially on social media, can lead to feelings of inadequacy and low self-esteem. Remember that people often present curated versions of their lives online.
Ignoring Warning Signs: If you notice concerning changes in your behavior, mood, or thought patterns, don't dismiss them. These signs may indicate that your depression is worsening, and it's crucial to seek help promptly.
Avoiding Sunshine and Nature: Lack of exposure to natural light and outdoor environments can impact your mood negatively. Spend time outdoors, even if it's just a few minutes in your backyard or a nearby park.
Ignoring Hygiene and Self-Care: Neglecting personal hygiene and self-care can make you feel worse about yourself. Establish a daily routine that includes basic self-care activities like showering and grooming.
Suppressing Your Feelings: Avoid bottling up your emotions. Find healthy outlets for expressing your feelings, whether through journaling, talking to someone you trust, or creative endeavors like art or music.
Depression in most cases is a treatable condition, although people can relapse from time to time depending on their circumstances such as anxiety, stress, and worry e.g. rent increases and not having enough money to live on.
Grief Can Prolong Your Depression.
Grief can potentially prolong or exacerbate depression. Grief is a normal response to loss, and it can trigger depressive symptoms. When someone experiences prolonged or complicated grief, it can significantly impact their mental and emotional well-being. Grief-related depression often involves persistent sadness, hopelessness, and difficulty finding joy in life. If grief is left unprocessed or unaddressed, it can contribute to the development of clinical depression. Seeking support and professional help can be crucial in managing both grief and depression, as they may require different therapeutic approaches and interventions.
Grief can also play an important factor when someone close to you dies. Grief can last for days, weeks, months, or years or you may never get over losing your loved ones.
Grief is a natural emotional response to loss, and it can be triggered by a wide range of experiences and circumstances.
Here is a list of reasons why someone may experience grief:
Death of a Loved One: The most common and well-known cause of grief is the death of a family member, friend, or pet.
Divorce or Relationship Breakup: The end of a significant romantic relationship can lead to profound feelings of loss and grief.
Loss of a Job: Being laid off or losing a job can result in grief, as it often involves the loss of financial security and a sense of purpose.
Loss of a Friendship: The ending of a close friendship or the drifting apart of friends can lead to feelings of grief and loneliness.
Miscarriage or Stillbirth: The loss of a pregnancy or the death of a baby before or shortly after birth can be an immensely painful and grief-inducing experience.
Health Diagnosis: A severe or terminal illness diagnosis for oneself or a loved one can trigger anticipatory grief as individuals grapple with the idea of loss.
End of a Dream or Goal: Failing to achieve a long-held dream, such as a career aspiration, academic goal, or personal achievement, can lead to grief over the loss of that vision for the future.
Moving or Relocation: Leaving a familiar home, neighborhood, or city can result in feelings of loss and nostalgia for what was left behind.
Pet Loss: The death or loss of a beloved pet can be deeply painful and elicit grief, as pets often become part of the family.
Natural Disasters: Survivors of natural disasters, such as hurricanes, earthquakes, or wildfires, may experience grief for the loss of their homes, and belongings, and a sense of security.
Loss of Independence: As individuals age or experience a disability or illness, the loss of independence and the ability to perform everyday tasks can lead to feelings of grief.
Cultural or Community Changes: Changes in cultural traditions, societal norms, or community structures can evoke a sense of grief and loss.
Loss of a Sibling: Losing a sibling, whether due to illness, accident, or other circumstances, can be a source of profound grief.
Financial Loss: Experiencing significant financial setbacks, such as bankruptcy or the loss of investments, can lead to grief over the loss of financial security and stability.
Loss of a Mentor or Role Model: Losing a mentor, coach, or someone you looked up to can evoke feelings of grief, especially if that person played a significant role in your life.
Child Leaving for College or Moving Out: When children grow up and leave the family home, parents may experience grief over the change in their family dynamic.
Loss of a Possession: Sentimental attachment to an object can result in grief when that object is lost, stolen, or destroyed.
National or Global Tragedies: Events such as acts of terrorism, pandemics, or war can trigger collective grief as people mourn the loss of safety, security, or loved ones.
Grief is a highly individualized experience, and people may respond differently to various forms of loss. It's essential to recognize and validate one's feelings of grief and seek support when needed to navigate the mourning process effectively.
It's essential to reach out for professional help and support from loved ones. Avoiding these harmful behaviors can contribute to your overall well-being as you work toward recovery.
Depression is a complex mental health condition that can manifest in various ways. It's important to note that not everyone with depression will experience all of these symptoms, and the severity and duration of symptoms can vary from person to person.
Here is a list of common symptoms of depression:
Persistent Sadness: Feeling sad, empty, or hopeless most of the day, nearly every day.
Loss of Interest or Pleasure: A marked decrease in interest or pleasure in activities that were once enjoyed, including hobbies, social interactions, and passions.
Fatigue and Low Energy: A constant feeling of fatigue and low energy, even after adequate rest or sleep.
Changes in Appetite or Weight: Significant changes in appetite, leading to weight gain or loss. This can manifest as overeating or a lack of interest in food.
Sleep Disturbances: Difficulty falling asleep, staying asleep, or experiencing excessive sleep (hypersomnia).
Irritability or Agitation: Feeling easily irritable, restless, or having a short temper, even over minor issues.
Difficulty Concentrating: Trouble concentrating, making decisions, or remembering things, often referred to as "brain fog."
Feelings of Worthlessness or Guilt: Persistent feelings of worthlessness, self-blame, or guilt, even when there is no rational basis for these emotions.
Physical Symptoms: Unexplained physical symptoms such as headaches, stomachaches, or other pain that don't respond well to treatment.
Social Withdrawal: Avoiding social interactions, isolating oneself from friends and loved ones, and a general withdrawal from normal activities.
Negative Self-Talk: Frequent negative thoughts about oneself, life, and the future, often characterized by self-criticism and pessimism.
Suicidal Thoughts: Thoughts of death or suicide, or making plans or attempts to harm oneself. If you or someone you know is experiencing suicidal thoughts, seek help immediately.
Loss of Libido: Decreased interest in sex or intimacy.
Physical Sluggishness: Feeling physically slowed down, as if your body is heavy or difficult to move.
Lack of Motivation: A pervasive lack of motivation to accomplish daily tasks or pursue goals.
Changes in Patterns of Speech: Slowed speech, speaking less, or speaking with a sense of hopelessness.
Unexplained Aches and Pains: Complaining of physical symptoms, such as joint pain or muscle aches, without a clear medical cause.
Frequent Crying: Frequent episodes of crying or feeling overwhelmed by sadness.
Seeking help from a mental health professional is a critical step toward recovery. If you or someone you know is experiencing these symptoms, don't hesitate to reach out to a therapist, counselor, psychiatrist, or a trusted healthcare provider for assessment and support. Depression is not a sign of weakness, and with the right treatment, many people can manage their symptoms and regain a fulfilling life.
Conclusion
Overcoming depression is a journey that requires time, effort, and patience. While there is no one-size-fits-all solution, the strategies outlined in this comprehensive guide can provide you with a solid foundation for managing depression and regaining your mental well-being. Remember that you are not alone in this struggle, and seeking help from professionals and loved ones can make a significant difference in your path to recovery.
Further Reading
https://disabledentrepreneur.uk/how-to-deal-with-grief/
https://disabledentrepreneur.uk/useful-links-2/
ADVERTISEMENT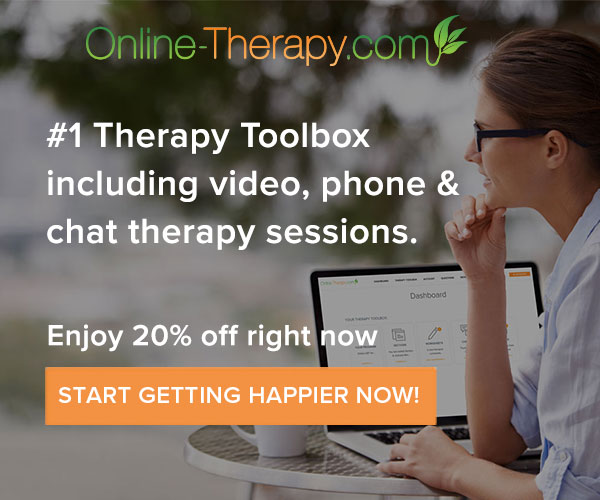 #depression #clinicaldepression #anxiety #stress #emotionaldistress #mentalhealth #grief
Andrew Jones is a seasoned journalist renowned for his expertise in current affairs, politics, economics and health reporting. With a career spanning over two decades, he has established himself as a trusted voice in the field, providing insightful analysis and thought-provoking commentary on some of the most pressing issues of our time.
Andrew's passion for journalism was evident from an early age, and he pursued his calling with unwavering dedication. He honed his skills and knowledge through rigorous education and hands-on experience, making him a go-to source for news outlets seeking comprehensive and well-researched articles.
Over the years, Andrew has contributed extensively to leading newspapers and magazines, leaving an indelible mark on the media landscape. His articles have been featured in prestigious publications, including the Cymru Marketing Journal (CMJUK), where he has consistently delivered thought-provoking pieces that have resonated with readers and sparked meaningful conversations.
His reporting style is characterized by a commitment to unbiased, fact-based journalism. Andrew strives to provide a balanced and comprehensive perspective on complex issues, helping readers navigate the intricate world of current affairs, politics, and health with clarity and understanding.