---
---
OCD The Demon Inside My Head
The Complex Link Between Obsessive-Compulsive Disorder and Anxiety & Depression
Obsessive-Compulsive Disorder (OCD) is a mental health condition that affects millions of people worldwide. Characterized by intrusive, distressing thoughts (obsessions) and repetitive, ritualistic behaviors (compulsions), OCD can significantly disrupt an individual's life. While OCD is often discussed in isolation, it is crucial to understand its intricate relationship with anxiety and depression, two prevalent co-occurring conditions that can exacerbate the challenges faced by those with OCD.
The Basics of OCD
OCD involves a cycle of obsessions and compulsions. Obsessions are unwanted, distressing thoughts, images, or urges that repeatedly invade a person's mind. These thoughts often provoke significant anxiety. In an attempt to alleviate this anxiety, individuals with OCD engage in compulsions—repetitive behaviors or mental acts. While compulsions may provide temporary relief, they do not address the underlying anxiety and can even worsen the condition over time.
The Connection with Anxiety
Anxiety is a central feature of OCD. The anxiety triggered by obsessions is a key driving force behind the compulsive behaviors. People with OCD often engage in these rituals to reduce the intense anxiety caused by their intrusive thoughts. For instance, someone with an obsession with germs may repeatedly wash their hands to alleviate their anxiety, while another individual with intrusive violent thoughts may engage in mental rituals to neutralize those thoughts.
The relationship between OCD and anxiety is bidirectional. OCD can increase overall anxiety levels in a person's life as the obsessions and compulsions consume time and energy. Conversely, pre-existing anxiety can make a person more vulnerable to developing OCD. This complex interplay between OCD and anxiety underscores the need for comprehensive treatment addressing both conditions.
The Link to Depression
Depression often accompanies OCD, compounding the emotional toll of the disorder. The chronic stress and frustration associated with OCD can lead to feelings of hopelessness, sadness, and despair. Additionally, individuals with OCD may become socially isolated due to the secretive nature of their compulsions, which can further contribute to depressive symptoms.
Moreover, the cyclical nature of OCD, with its repetitive and intrusive thoughts, can lead to rumination—a hallmark of depression. Rumination involves obsessively thinking about problems and their possible causes, consequences, and solutions, often leading to a worsening of mood.
Treatment Approaches
Effective treatment for OCD often involves addressing both the obsessive-compulsive symptoms and the associated anxiety and depression. Cognitive-behavioral therapy (CBT), specifically Exposure and Response Prevention (ERP), is a widely recommended therapeutic approach for OCD. ERP helps individuals confront their obsessions without engaging in compulsions, ultimately reducing anxiety. CBT can also address negative thought patterns that contribute to depression.
Medications, such as selective serotonin reuptake inhibitors (SSRIs), are often prescribed to help manage OCD symptoms, as they can reduce anxiety and, in turn, alleviate depressive symptoms. However, medication alone is rarely sufficient for comprehensive treatment.
Support groups and individual therapy can provide invaluable emotional support and coping strategies for individuals with OCD. It is essential to involve loved ones in the recovery process to enhance understanding and provide a network of support.
Obsessive-Compulsive Disorder is a complex mental health condition, closely linked with anxiety and depression. Recognizing this intricate relationship is crucial for providing effective treatment and support to those affected by OCD. A holistic approach that addresses both the obsessions and compulsions of OCD and the associated anxiety and depression can significantly improve the quality of life for individuals battling this challenging disorder. With the right support and treatment, individuals with OCD can learn to manage their symptoms and regain control over their lives.
A real sufferer true-life story.
I suffer from OCD (germ contamination and intrusive thoughts). Contrary to the belief I do not spend hours washing my hands. I used to and now I counteract this by using latex gloves. I found washing my hands (in undiluted Dettol) dried them up and made them crack. I do however spend a lot of time cleaning and disinfecting my bathroom and kitchen every time I use it. I may take an hour or two to wash up and prepare food. I have quarantined areas in my home that are no-go areas and off-limits to any humans or animals.
My mother would go through a full tank of hot water. I also used to have a thing where I could not mention certain names or words, namely my ex-boyfriend. I used to also have an issue with numbers but have overcome this. For example, I avoided the number 13 (unlucky for some), by coincidence it happens to be my birth date (don't laugh). I believe my OCD is my security blanket so to speak, protecting me from harm. I still have issues with the number or timing if i do not do something fast enough something bad might happen.
I have social disconnection issues and have only left my home twice in the last five years, partly because of the lockdown and the other because I cannot disinfect the whole world. I have a fear of germs (people are carriers of germs).
Just because I have a mental health disability does not make me less intellectual than anyone else.
My OCD started to manifest about 35 years ago when my ex-boyfriend (P.E., I would have taken a bullet for him), decided to act suspiciously. I got curious after I found him a job working at a local Bank. In those days we did not have social media and these jobs were not always posted in the local paper. So when I visited the job center I applied on his behalf, I even chased them up after he had not heard from them and thanks to me he got an interview and the job.
From his LinkedIn profile, he is a regional manager for the West Midlands. Plot twist after reading what I thought was his obituary I contacted the bank and they said no one by that name is working in the West Midlands. I did try reaching out to his sister and seeing she hadn't even opened up the message decided to delete the message completely. Maybe I should put an ad in the personal column of the local newspaper. Why do I need to do this?, basically speaking because I want closure. Yes, he hurt me emotionally more times than I care to remember but I loved him and I thought he was the one, my soul mate. However, looking back we were like chalk and cheese.
My story.
He would always make plans and then cancel at the last minute. Sometimes I would wait for him all night and eventually, he would turn up early hours and I would send him packing.
I met him on a blind date and his sister hated me from the start because the blind date was supposed to be for her boyfriend who changed his mind and asked her brother to take his place.
We were together for a year, he came from a middle-class family, whilst I came from a working-class background. His mother in particular did not like me because I sensed I did not meet with her approval and made remarks like "You could do much better than my son", what mother says that unless she has an ulterior motive?
Moving on after he started to act suspiciously and after I found a lot of adult magazines and brothel brochures under his bed, I started to go through his pockets and found telephone numbers with girls' names. I phoned the girls and each one of them confessed they had gone out on a date and the common denominator was they all were customers of the bank and had never given their number out. This would be a sackable offense if it was done in this day and age.
I kept the information quiet, I did not want to lose him, I loved him no matter what and would have done anything for him. If you can imagine Tom Cruise in the Top Gun movie that's what he looked like and his LinkedIn profile picture now makes him look like David Cameron.
As time went on he would be less and less interested in being intimate. I tried to arouse him in my sexy underwear whilst he was putting his multigym together and his reply was I will never forget it to this day "Who would want to go near a fat walrus like you", on the contrary, I was not fat, I was slim and I was modeling. I started to question myself if was I really fat and unattractive, I started to have self-doubts that I was not good enough. This should have been my opportunity to break up with him but I continued to stay in the hopes something would change and that he would love me as much as I loved him.
Genetics
Obsessive-Compulsive Disorder (OCD) does appear to have a genetic component, meaning that it can run in families. However, the inheritance pattern is complex, and multiple genetic and environmental factors likely contribute to the development of OCD. Here are some key points to consider:
Family History: Research has shown that individuals with a family history of OCD are at a higher risk of developing the disorder themselves. This suggests that there may be a genetic predisposition.
Twin and Family Studies: Studies on twins and families have provided evidence for a genetic component in OCD. Identical twins (who share 100% of their genes) are more likely to both have OCD if one twin has it compared to non-identical twins (who share about 50% of their genes). Similarly, first-degree relatives (parents, siblings, and children) of individuals with OCD have a higher risk of developing the disorder than the general population.
Specific Genes: While researchers have identified some specific genes that may be associated with OCD, the genetic basis of the disorder is complex and not fully understood. Multiple genes are likely involved, and their interactions with environmental factors play a role.
Environmental Factors: Environmental factors, such as childhood trauma, stress, and infections, may also contribute to the development of OCD. These factors can interact with genetic predisposition to increase the risk of the disorder.
Neurobiological Factors: OCD is associated with abnormalities in brain structure and function, particularly in areas of the brain involved in regulating emotions and behavior. These neurobiological factors may be influenced by genetics.
It's important to note that having a family history of OCD does not guarantee that an individual will develop the disorder. Many people with a family history of OCD do not develop symptoms, and conversely, some individuals without a family history of OCD do develop the disorder.
Overall, while genetics play a role in the development of OCD, it is a complex and multifactorial condition influenced by a combination of genetic, environmental, and neurobiological factors.
"I believe genetics plays a factor in the development of OCD and there is a link in family history, because my grandmother suffered from it, my mother, my uncle and now me".
Traumatic Event No 1:
The straw that broke the camel's back was when he had to have medication for genital crabs. It was this that repelled me and started my OCD and even though I knew it was from his flings I still was willing to forgive him as long as he stopped doing what he was doing and committed 100% to me. Not long after, we broke up. He admitted he had found someone else that worked in the bank, I was devastated to the point I believe I had a nervous breakdown.
I remember that evening as I sobbed in my parent's house and after my dad had gone to bed, raging at me to shut the f#ck up or he would kick me out. This caused an argument between my mother and father as she took my side and stuck up for me stating that no one was kicking me out.
As morning came around I tried to make an emergency appointment with my local GP to get something to calm me down and when the receptionist asked what was wrong with me and I declined to say she said "There is nothing wrong with you as your mouth is in working order". I do not believe I was rude I was insistent that I needed an appointment, and I was feeling suicidal. I changed my doctors and got seen at a different surgery that very same day.
The days went into weeks and I could not get him out of my head. My OCD had taken over me and I could not touch things other people had touched before me without disinfecting things first.
I then decided to move away thinking a break would do me good. I moved to London but it was short-lived before returning home again. No sooner I was home I got a phone call from my ex saying he needed to see me. Like an idiot, I went to find his mantlepiece and TV strewn with engagement cards. Oblivious of what was around him he told me he missed me and wanted to have sex with me one last time. This was my cue to run and never return as I demanded he phone a taxi for me. He humiliated me again and kicked me in the teeth metaphorically speaking when I was feeling down and he was the reason my mental health declined.
Traumatic Event No 2:
I decided to leave home for good and found a job many miles away. This is where I met my husband who rescued me from a sexual assault, which caused my OCD to go through the roof. No sooner than the shops were open I bought 6 litres of Savolon Liquid, they did not stock Dettol so went to the bath and completely covered myself with the orange liquid. I felt dirty and humiliated again. It was my husband who pulled me through. He showered me with gifts took me out to fancy restaurants and put me on a pedestal.
My OCD was manageable but my husband would always complain that I refused to hold hands.
Trauma Event No 3:
Five years after meeting this man in shining armor we got married and we started a business together. On the second day of what would have been our honeymoon a woman phoned wanting to speak with my husband, joyfully I said you could talk with his wife and that I would pass on the message. Her response was what caused my husband and I to argue, two days into our marriage, she refused to give her name and said she wanted to speak to him on a private matter. My husband said she wanted to pass on security codes, so why did she not say that?
This caused my OCD to play up and I would make him have baths in Dettol and would be repelled at him touching me. Our marriage lasted three years after the company that I had financed was milked dry, by the manager and my husband. Both were to blame as both had access to the money. If I could turn back time I would have done things differently, knowing what I know now. There was about £120,000 missing from the business that I could not account for.
My depression then became bad I guess when my first relationship went south and I felt my whole world had collapsed around me there was nothing left to live for. In hindsight he did me a favor otherwise I would be a boring housewife, it was the end of my marriage that finally broke me. He left our business in a mess whilst I was six months pregnant for the woman who by coincidence had phoned the office two days after we got married. Does that not scream alarm bells?
Traumatic Events No 4, 5, 6, 7, 10:
The passing of my loved ones. I won't go into detail as it is too painful to recollect.
Traumatic Event No 8:
Whilst abroad a boy who was known to my daughter stole my daughter's keys to my flat. I knew nothing of this until I was woken at 5 am by a phone call from the Police saying that the door to my flat was wide open and the lights were on and music blaring asking where was I. I said I was abroad and when I returned, my home had been trashed and all my valuables stolen. The insurance company did not pay out because it was not a break-in. I lost £40,000 of camera equipment, computers and jewelry. To add insult to injury and as an added measure my landlord threatened me with eviction because my neighbors had phoned him and did not bother to notify me there was something suspicious going on.
Traumatic Event No 9:
I was involved with a guy who no longer lives in the UK who physically and mentally abused me. I do not want to go into what he did as I am not strong enough to talk about it. All I will say is he dislocated my knee by kicking it seven times, hence why I have problems with it now.
Traumatic Event No 10:
The obituary of not knowing if my second love is alive or dead. I lost touch with all his friends and his family. His parents and uncle have passed away and I do not know who else to ask other than do a press release.
Coping with grief.
No 1: P.E: The Traumatic Breakup
No 2: Barry Island: Sexual Assualt
No 3: The Divorce
No 4: J.M: Passing
No 5: L.M: Passing
No 6: B.R.M: Passing
No 7: A.B: Passing
No 8: The Robbery
No 9: E.S: Abusive Relationship
No 10. P.E: Passing?
When people close to you die, you are left feeling hopeless living in an empty void.
I am constantly sad. I keep myself busy not to 'THINK' about all the hell I have gone through and how I miss the people who are no longer in my life. No money or anything you do can bring them back; all you are left with are photos and memories. Cognitive Behavioural Therapy (CBT) is a form of talking therapy and I have tried this as well as 'exposure response therapy (ERP) again you need to be in the right frame of mind to resist your urges to make your anxiety subside. (I was mad to touch things that would cause a trigger and resist washing and disinfecting my hands) I resisted long enough the the therapist to leave and immediately went to wash my hands. For me this was a waste of time and no stranger is going to be my friend for me to confide in, hence CBT & ERP cannot help me and I prefer to use online journalling therapy or talk to Bing AI to write how I am feeling. Even journalling people can be judgemental but if you turn your comments off that sizzles that. I think I can handle a little criticism but will back off the moment any negativity becomes overwhelming.
My Symptoms.
I have intrusive thoughts: If I do not do things a certain way something bad will happen to me. Or if I do not do something fast enough I am convinced something bad will happen.
I have anxiety: When I have to wait for people to make a decision and play God with me, I get anxious. I worry a lot. This manifests into depression where I am sad and feel like crying. I get depressed when people take advantage of me and scam me. I get depressed when greedy people think they are better than me and put my rent up exponentially above the rate of inflation and against government rent cap guidelines. I get depressed when people show me no respect. I get anxious when I get judged and scrutinized. My anxiety finding more business and believe me I have done nearly everything other than sell my body on 'OnlyFans', just joking. Despite all the trauma in my life I still have some humour.
Fear: I am afraid of being judged. People think they are better than you and often can come across as condescending. Just because I have a mental health disorder does not make me stupid.
Germ Contamination: I cannot touch things with my bare hands that have not been disinfected first (food is in packaging and cooking at high temperatures kills germs. I cannot sit where someone else has sat, thinking they have not cleaned their posterior properly or have farted (pathogens).
Dog Poo and Dog Hair: When I was going through my breakup with (P.E) a woman where I worked said she had to clean dog poo with her hands and then touch the swimwear in the factory I worked in. This caused my OCD to be problematic as I refused to talk to her and avoided any garments she had touched. This dog poo manifestation stuck with me as my mother also had OCD and had an obsession with dog poo. Animal hair like cat hair is also an issue and even though I do have a cat, I smooth him with latex gloves but won't let him anywhere near me. Furthermore, I cannot be around people who own dogs including family that I do not see often but when I have to, I find it difficult to interact. An instance was last Christmas when I stayed in a cottage that my brother rented on Airbnb a few days earlier and I had to sleep in the bed. I could not wait to come home have a bath and wash and disinfect my clothes. I have not put my Cavali boots on again that I only wore once and am fighting the demons not to throw them away. Anything I cannot disinfect I normally bin.
Personal hygiene: I cannot sit on my toilet I have to hover. I must ensure my bath is germ-free before I get into it. I cannot share a bath after another person has used it, or sleep in a bed that someone has slept in. My bathroom has to be quarantined. If I am vacuuming and the air blows out of the vent on me I have to change my clothes and disinfect myself.
I do not like socializing: Is socializing going to put food on the table or drain my bank account? Wasting time talking about nonsense and the weather makes no sense to me, whilst making someone else richer and you get poorer. Brushing past people and touching things they have touched is impossible for me (Germs I cannot get the thoughts out of my head). My grocery shopping I touch with latex gloves and the contents are fine as most of the time they have not been touched by humans but by machines. Takeaways are fine as they have been cooked at high temperatures. I do not buy from places like Subway (e-coli). I am wary of my surroundings.
Accidents: If I touch something by accident I have to disinfect that area and if it is my clothes I have to change and wash my clothes with detergent and Dettol. If a splash of dishwater ricochets on me it sends my OCD to overdrive. I have learned from CBT to try and fight my thoughts and sometimes it works and other times it does not, this all depends on how stressful my day is.
My Rituals: I used to spend hours cleaning, but now I have quarantined areas, this in an office environment would be impossible to contain.
Anger Management: I have a short fuse and will speak my mind, anyone who tries to rile me will feel my wrath. I have little patience for people who are condescending, rude, and lazy. I used to be a happy person but am not now. I have lost nearly everything important to me. I am now trying to rebuild my life one step at a time.
My therapy: I have tried CBT (constant reminder, talking about my feelings and my past) and hypnotherapy but I cannot fight my thoughts. Hypnotherapy works to a certain degree but you have to be consistent with it daily. I also find journaling helps get things off my mind. It is not a cure but it helps ease anxiety and depression. My medication is a godsend, it sends me to sleep which is good but makes me drowsy during the day, so to counteract this I drink two to three energy drinks a day. Ideally, I want to be medication-free and find another way to help overcome my OCD.
My PPE: I wear latex gloves for everything I do and double up under rubber gloves when doing washing up. Every product I use has to be antibacterial, hand soap, washing up liquid, and bubble bath.
Negativity
I have distanced myself from humans and have little interaction in the physical sense of the world because too many people have taken advantage of me and hurt me in one way or another. I do not trust people easily. I have no problem interacting virtually but face to face is extremely difficult. Removing negativity from your life and socially disconnecting can be a powerful step toward personal growth and well-being. By consciously distancing yourself from toxic relationships, environments, or habits that breed negativity, you create space for positivity to flourish. This process involves setting boundaries, prioritizing self-care, and surrounding yourself with supportive and uplifting influences. While it may seem daunting to disconnect from certain social circles, it can ultimately lead to greater emotional resilience, mental clarity, and a renewed sense of purpose. Embracing this journey allows you to foster a more positive and fulfilling life, where your mental and emotional health take center stage.
"People have done this to me and caused me emotional distress to the point my mental health has declined.
I am trying to rebuild my life and perhaps if sharing my story will help someone, it will make me feel I am doing something right and worthwhile.
Moving Forward:
I am constantly learning about OCD and dealing with my health one day at a time. I do not need to speak with a therapist because everything I need can be found online or on this website. I have decided to share my story so the people who need to know can reference this.
I am not looking for sympathy or pity I just want to let people know that you do not know what is going on in someone's life and everyone has a story to tell.
All I want is for my life to change for the better, that's all I am asking.
ADVERTISEMENT
---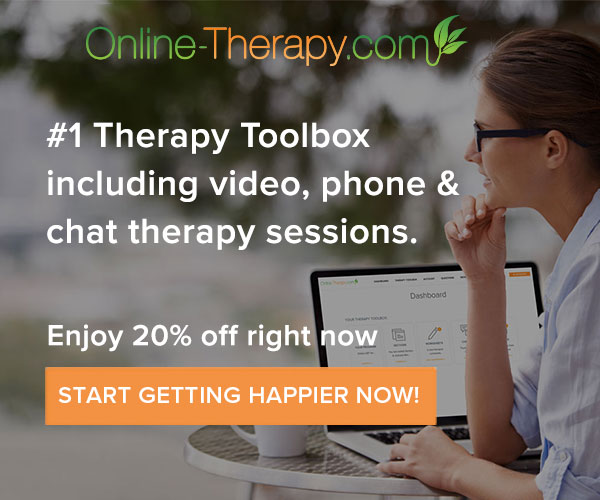 ---
#ocd #obsessivecompulsivedisorder #ocdcymru #intrusivethoughts #anxiety #depression #emotionaldistress #mentalhealth #mentalhealthdisorder
Many users prefer to remain anonymous online for a variety of compelling reasons. Anonymity provides a shield against potential privacy breaches, cyberbullying, or harassment, creating a safer digital environment. It also allows individuals to express themselves freely without fear of repercussions, enabling honest discussions on sensitive topics and fostering diverse perspectives. Furthermore, some users may have legitimate concerns about government surveillance or data mining by corporations, driving them to safeguard their identity. In essence, anonymity empowers individuals to engage in open discourse, explore their interests, and protect their online presence, preserving the internet as a space for free expression and diverse voices.